Reduce overstocking & save space, time and money
How does RFID work?
With the EZ Swipe RFID (Radio Frequency Identification) stock management system, products are ordered automatically in real time when stock gets low.
Antennas are installed into the room and constantly scan tags that are attached onto each tray/basket. When stock gets low, the nurse slides the tag over which sends a signal to the antenna and an order is sent over.
What are the benefits?
No scanning of barcodes means nurses have more time to spend with patients.
Consumption of products can be traced from distance and in real time.
Very simple procedure that will reduce human errors.
Reduction of overstocking due to improved efficiency which results in saving money and space.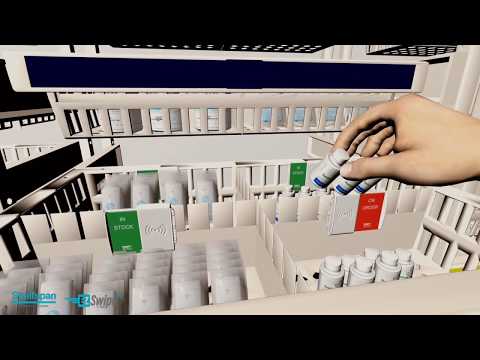 EZ Swipe
Click here to watch a video about our I-Room RFID stock management system to fully understand how it can help you
Click here to watch the video